About Us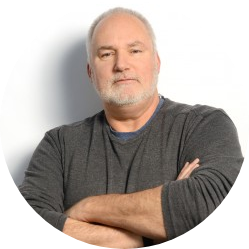 Jon Austin
Jon Austin is the senior partner of J Austin & Associates, a communications consultancy founded in 2006 with expertise in corporate reputation, media relations, issue management, crisis communications planning and response, internal communications, brand management, government/public affairs and labor relations. From 2001 to 2008, Austin also was a member of Fleishman-Hillard's Minneapolis/Saint Paul office where he managed a number of accounts, helped lead new business and marketing efforts and served as a corporate resource for media training, media relations, and senior counsel. Prior to joining Fleishman-Hillard, Austin served for nearly ten years as the principal spokesman for Northwest Airlines, the fourth-largest airline in the world. During his tenure, Austin was responsible for the development and execution of all external corporate communications and was the principal communications strategist and spokesperson in all crisis situations involving corporate operations or reputation. He provided direct and indirect supervision to all communications functions within the company, including media relations, internal communications, community affairs, investor relations, government affairs, and advertising. Since leaving Northwest, Austin has continued to work extensively in the field and has consulted with more than a dozen airline and aviation industry clients.
Since 2001, Austin has advised more than 350 companies on matters ranging from product introductions to corporate and brand positioning, speechwriting, presentation and speaker training, media relations, internal communications as well as crisis and issue management. His client list includes Fortune 500 companies to numerous small- and mid-sized companies in the manufacturing, telecommunications, technology, medical devices, healthcare, financial services, retailing and transportation industries. He also has deep experience in issues of public policy and general interest including economic development projects, zoning and taxation disputes, incidents affecting community health and safety, immigration and public sector unionization.
On September 11, 2001, Austin responded to United Airlines after the loss of two aircraft. Austin spent six days on-site with United's communications team, drafting content, responding to media inquiries and managing communications to internal and external stakeholders.
In 2014, Austin was embedded within the Saudi Arabian Ministry of Health based in Jeddah. There, he completed a long-term assignment to assist the Kingdom's efforts to communicate with healthcare workers and the general public on issues related to infectious diseases. During this engagement, Austin worked directly with key decision-makers within the Ministry and served as Interim Communications Platform Leader for the Ministry's Command and Control Center.
In 2018, Austin staffed the Joint Information Center with communications professionals from local, state and federal agencies providing services to Super Bowl LII held in Minneapolis. While on-site for 12 days as the representative of the Super Bowl Host Committee, he worked with representatives from the FBI, the City of Minneapolis as well as its police and fire departments, agencies throughout Hennepin and Ramsey Counties, the State of Minnesota including the State Patrol and its Departments of Health and Transportation, the Minnesota National Guard, Metro Transit, Department of Homeland Security, the Metropolitan Airports Commission and others.
In addition to his experience in the communications industry, Austin also has worked in politics, government and the software industry. Prior to moving to the Twin Cities, he was the director of product development for General Information, a software and data publisher based in the Seattle area, where he was responsible for the company's software and data development and supervised a staff of 50 software engineers, data editors, technical writers, quality assurance engineers, technical support personnel and researchers.
During the 1980s, Austin co-founded a political consulting and software development firm based in Washington, DC and held a variety of positions in the office of U.S. Senator Thomas F. Eagleton. During this period, Austin also worked extensively on political campaigns at the state and national levels.
A veteran of more than 20,000 media interviews, Austin has extensive experience with message development and delivery. He has been quoted in the New York Times, the Wall Street Journal and USA Today and has appeared on 60 Minutes, 20/20, The Today Show, ABC World News, CNN, NBC Nightly News, Dateline NBC, and numerous other national media outlets.